We had a couple of myVegas rewards for the Secret Garden (which were a slight hassle to try to do on-line on a phone, so fortunately the young women at the admissions booth helped us out), and our friends had not been there before, so despite the heat, we made a visit.
It isn't too bad, price-wise ( $ 25 ) for a Las Vegas attraction, if you choose to buy tickets. For an extra cost, there are some dolphin interaction activities available.
Here is the website link:
https://mirage.mgmresorts.com/en/amenities/siegfried-roys-secret-garden-and-dolphin-habitat.html
And here are a few pictures, I thought they turned out pretty well for a slightly older cell phone. There is also an underground viewing area of the pool, like most large aquariums and zoos have.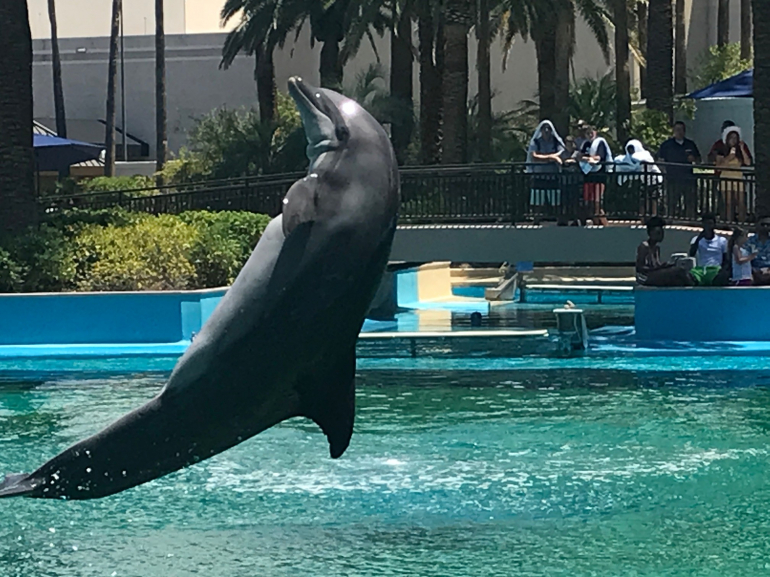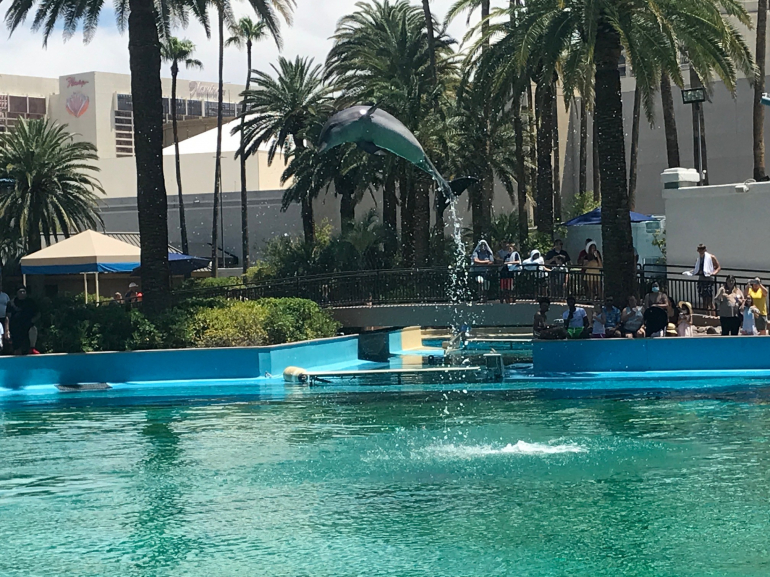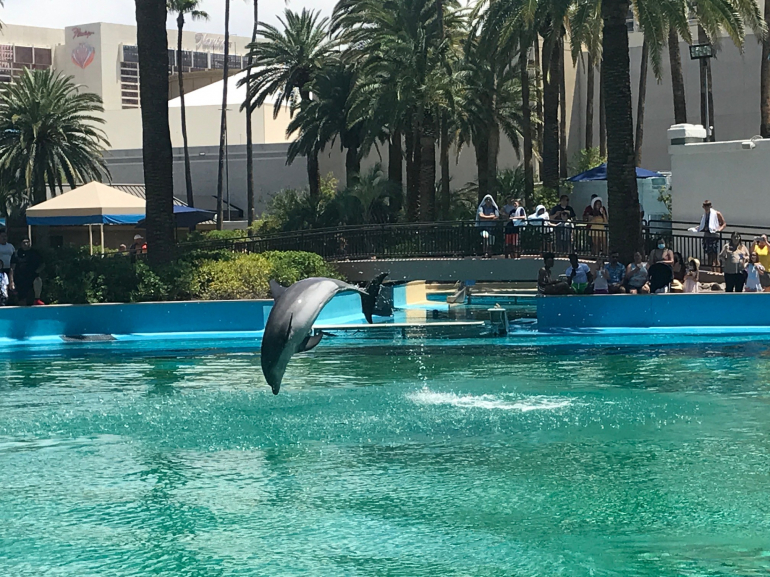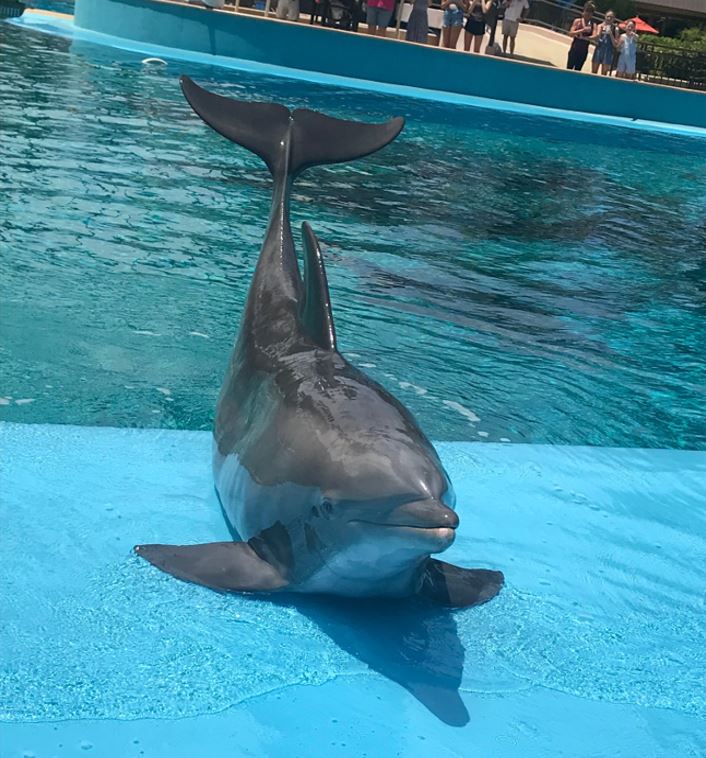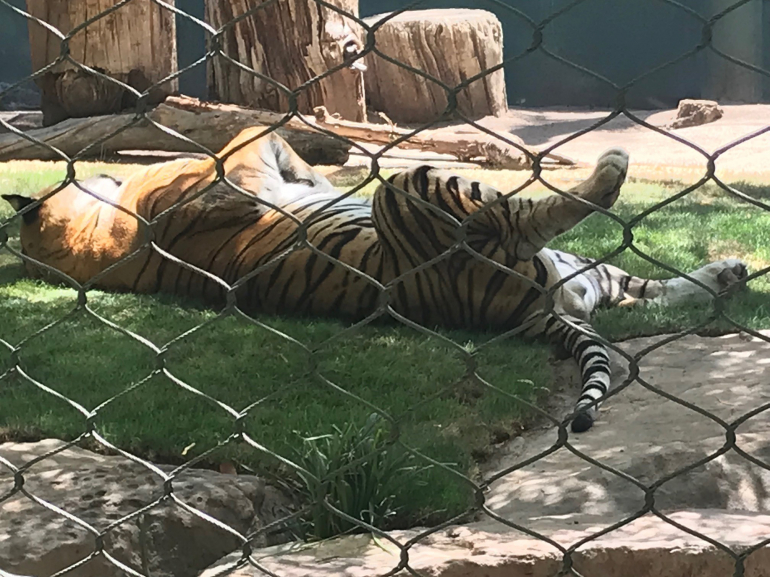 There's emptiness behind their eyes There's dust in all their hearts They just want to steal us all and take us all apart