I went to an afternoon lounge act at Cleopatra's Barge in Caesars a few years ago. It is a very small venue. And now apparently Wayne Newton is going to perform there.
I guess I would consider it because he is so Iconic, just to be able to say I have seen him ( Mrs Q took her Mom to one of his Vegas shows many many years ago ).
FUN FACT
: Google says Wayne is 79 years old, getting up there.
So FYI and For What Its Worth: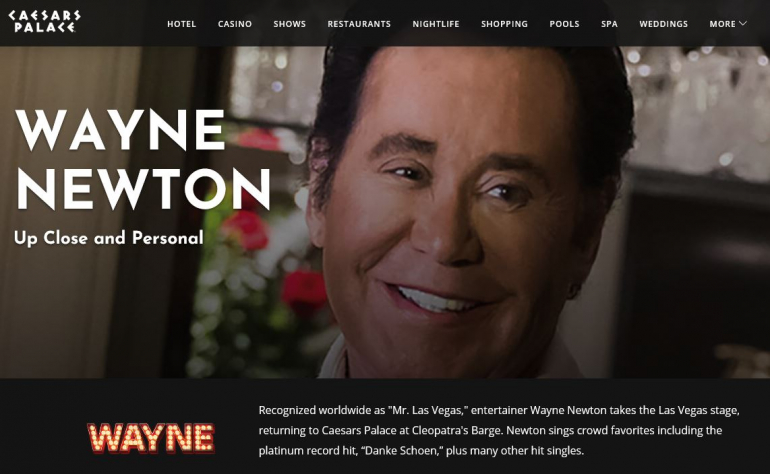 Last edited by: JohnnyQ on May 11, 2021
Like the castle in its corner In a medieval game; I foresee terrible trouble And I stay here just the same