Curious about 7 numbers bet roulette.
I am guessing it is a "0,1,2,3,4,5,6" for 7 and "0,00, 1,2,3,4,5,6" for 8
Where is a place to place bet on layout.
Is it practical?
Is it exist?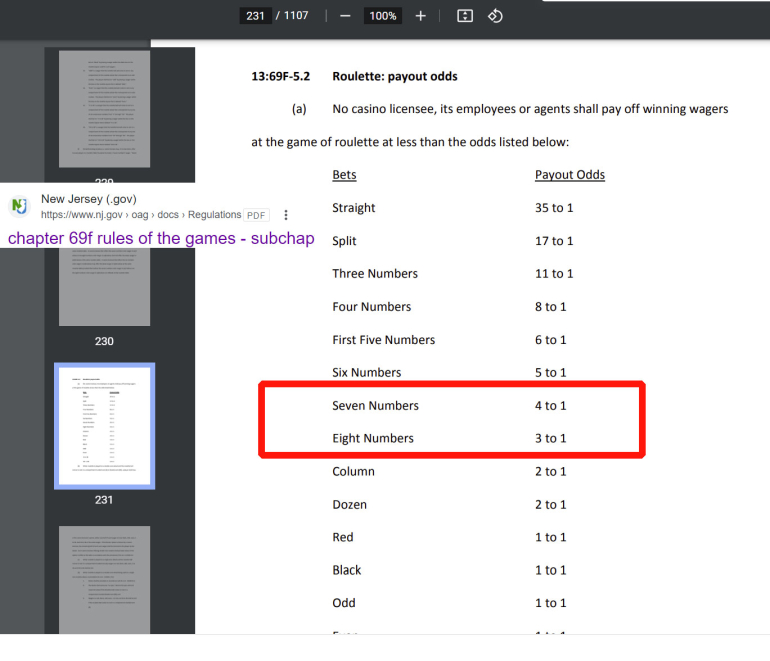 Source
https://www.nj.gov/oag/ge/docs/Regulations/CHAPTER69F.pdf
I'd rather have to be a lucky player than good one.
charliepatrick
Thanks for this post from:
c.f. p227 it is based on there being six coloured parts to the wheel. Most of these are six numbers, but the one containing 0 or 0/00 are seven of eight numbers. I have seen wheels, e.g. in Ireland, which have twelve areas (based on zodiac signs, famous horses etc) marked on the inside, but they leave 0 out of them.