Will it Start a Trend?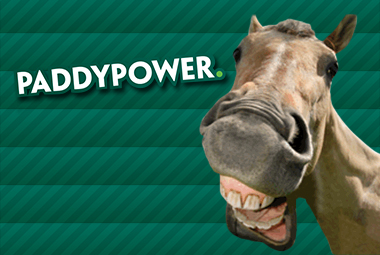 For those of you who follow ESports betting at all, or have read my other recent article on the overall subject, then you know that there are several ESports betting platforms available online through major sites such as Paddy Power, Pinnacle and SkyBet. Foremost amongst these sites is Pinnacle, who have saw fit to create an extremely dynamic and user friendly page for the purpose of ESports betting.
Additionally, Pinnacle also has proposition and exotic betting options that are only rivaled by a site such as SkyBet.
Briefly, ESports betting is just betting on electronic games that are conducted on either an individual match or tournament basis. The most popular of these games include titles such as Counter-Strike Global Offensive (CS:GO), and League of Legends (LOL) amongst others like Starcraft 2 and DotA 2. The games are played by professional players and very serious amateurs who develop fan following and have Youtube and live streaming channels that host other events and videos for their fans to watch.
What many people may not realize is that ESports betting as expanded to Las Vegas as of November of last year when major bookmaker William Hill was granted permission by the Nevada Gaming Commission to offer up a betting market on ESports wagering. The first casino to accept an ESports bet was Downtown Grand.
ESports does not seem to have gained enough popularity yet in the physical betting market to have gained updating on sites such as VegasInsider, however, if the word is spread enough then it might actually become something of a niche form of betting in the brick and mortar environment.
The majority of ESports bettors consists of Millennials, individuals in their twenties or early 30's, who Las Vegas has found are more into the party scene and are not always attracted to more traditional forms of betting. Individuals in this age demographic tend to be largely unmoved by slot machines and table games.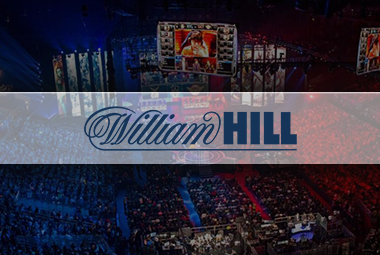 It is for this reason that some companies have sought to develop, produce and distribute skill-based games that often have a sort of video game component. The fact of the matter is that these Millennials grew up with interactivity as part of their day-to-day lives and it this sort of interactivity that they are going to demand from companies wanting to separate them from their money, as well, including casinos.
The answer to the push to create a meaningful interest in skill-based gaming on the sports betting side of casino operations is, naturally, an attempt to try a push into ESports betting. Of course, it is going to require a targeted marketing campaign in order to really take off because those with an interest in making the bets are not otherwise going to organically find themselves at the sportsbooks.
The sad fact of the matter is that the NFL, MLB and other major sports are losing interest and have a fanbase whose average age is doing nothing but increasing. The major traditional sports have trouble with attracting younger viewers who are more interested in interactive pursuits. This is where ESports might be able to fill something of a gap, provided these Millennials can be made aware of it adequately.
Of course, it also makes sense that ESports might remain relatively contained and constrained to a digital platform. That makes sense considering that the events themselves are digital and are watched by way of a digital interface. In other words, it is not the sort of event that is generally broadcast to a wide audience through more traditional means, such as television, that other sports enjoy.
Furthermore, the major sports networks such as ESPN, ESPN2 and FS1 do not tend to broadcast any programming on ESports or report on electronic sports in any way whatsoever. The only exception to this might be a throwaway reference to a major Madden tournament, but in the rare event that does happen, it is only because the ESport in question is based off of a traditional major sport.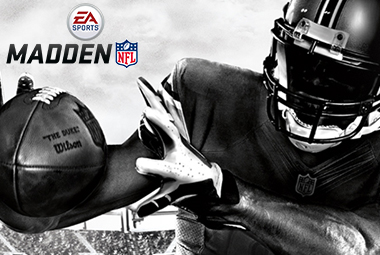 In other words, sporting events that take place in the physical world make sense that they would be bet on physically as well as digitally. In the case of Las Vegas sportsbooks attempting to get into the ESports market, they may find themselves out of place as most ESports enthusiasts already access both the games and the betting digitally. Furthermore, many of the sites that host the betting platforms for ESports also host and sponsor the events themselves. In many cases, such as with Pinnacle, the events that can be bet upon are live streamed directly on the site.
In order for ESports betting to be truly successful, the sportsbooks are going to have to embark in a targeted marketing campaign and cannot rely on the mere fact that they offer ESports wagering to take care of everything for them. The reason why is because players are not going to seek out a betting option that they have no reason to know exists.
What may give the potential success of ESports betting a chance in the Las Vegas market is the fact that many players cannot access the most reputable of the ESports betting sites from the United States because those sites also offer traditional sports betting. Those sites such as SkyBet headquartered in England, or Paddy Power Coral which is located in Ireland are licensed in jurisdictions that prevent them from accepting United States based players, even if they wanted to. For that reason, Las Vegas might be the only safe and regulated outlet for Americans wishing to bet on eSports, they just need to be made aware the option is there.
There is a meaningful possibility that ESports represents a future market that will attract younger gamblers and give them another option. That will be important as traditional forms of gambling often do not seem to appeal to the demographic. However, it is only going to work in the event that the Las Vegas sportsbooks give it a chance to shine.
Posted by
Mission146