Why I Choose to Gamble
The most obvious reason that people gamble is because it is an entertaining means of passing the time, and for many players, (particularly slot and side bet enthusiasts) there exists the potential to make a somewhat small bet and win many orders of magnitude greater than the amount bet.
However, I decided to do a bit of introspection to determine what other potential motivating factors there maybethat cause gambling to have such an allure for me as compared to other hobbies. I've actually come upwith quite a few reasons that I think I find gambling alluring as compared to other pastimes. By no means do I think that these reasons will holds true for all, or even most, gamblers, but they certainly hold true for me.
There's Always Something New to Do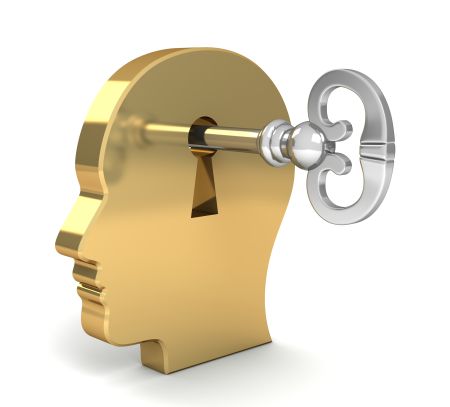 Even though it is difficult for new table games to break into various markets, and while this fact is particularly true of non-Vegas markets, I think it is safe to say that no fewer than two new Table Games appear at one ofthe five closest casinos to me annually. Ultimately, I'll play one session at any one of these games and determine that I don't care for it very much, but there still remains a certain pleasure in being one of the first people to try something new.
This is obviously even more true of slots, and in many cases for me, new slots means potentially new ways to attempt to Advantage Play on slot machines! One of the somewhat recent developments that have given me no shortage of things to do are the, "Must-Hit," Progressives. While I cannot speak for every gaming market in the world, I can say with some confidence that such opportunities did not exist in my area as early as five years ago.
If not new machines or Table Games, there are still things to do on machines or games that I have played previously and enjoyed. For instance, I opened up my, "Lifetime session," on Video Poker play with a hugeRoyal Flush drought, but now that I have hit a few of them, Video Poker no longer holds the allure that it once did unless I am either playing at an advantage or playing close to a 100% game.
The same thing is true with Video Keno. I used to play a seven-spot and a ten-spot roughly equally, but having hit seven of seven on multiple occasions, I would suggest that I play the ten-spot almost three times as much. If I ever hit that particular long-shot, regardless of win amount, (I bet really small on -EV games) I'm not sure I would ever feel the need to play Video Keno again. I really just want to see that happen once.
For games that I have closed the books on: Sports Betting. I have made one (legal) sports bet in my entire life, it won, I feel no reason to ever make a sports bet again unless I am at an advantage somehow. With respect to horse racing, I made multiple bets on one race in my entire life and hit a long shot winner at 73-1, I feel no need to ever make a horse racing bet again. The same goes with picking the puppies, although, while a lifetime winner, it wasn't on a particularly long-shot win.
I'm just glad that I don't feel the need to hit long-shots or experience the, "Best Session Ever," at Table Games, I'd really hate to spend hours waiting for a Royal on Let it Ride at a $5 base bet. Fortunately, I have no interest in doing so.
And Because There is Always Something New to Do...
Unlike other hobbies, I think that gambling can often come with a sense of accomplishment, particularly if oneissuccessful in discovering a new (to them) Advantage Play. I don't compare it in terms of difficulty to scaling Mount Everest, obviously, but I compare it in terms of personal value. If, for some ridiculous reason, I were to decide to scale Everest and was successful, it wouldn't really mean anything to me because I'm just doing something that someone else has already done. I can just read about them doing it, quite frankly.
While I suppose that statement could also be applied to advantage plays, not only is there a sense of uniqueness in discovering an advantage play about which you had not previously heard, but you can actually do so in a considerably more comfortable environment than that offered by Mount Everest.
It Might Not Cost You Money
Unlike other hobbies, gambling might not ultimately cost the player money. That's true for both Advantage Players and non Advantage Players, but is considerably more likely to be true with the former. Ultimately, if the full scope of my action is such that I have a greater expected return from the positive plays that I make in the course of my life as compared to the negative expected return from the negative plays, then ultimately,I should actually make money gambling.
For people who only play at a negative expectation, there's still always that chance of hitting a long-shot.
Simply put, most other pastimes are guaranteed to cost a person money. With golf, you have greens fees, clubs, balls, gloves etc. With going to concerts, obviously, you have the cost of the concert and food/beverage/merchandise purchases and things of that nature.
To that point, one can argue that a person might become good enough at a hobby that they enjoy in order to actually make money off of doing, golf good be an example of that. Unfortunately, given a realistic self-appraisal of my abilities, I'm not that guy. I am not, and will never be, good at golf. I'm slightly skilled at Advantage Play, currently, will do better once my bankroll improves, and hope to be at the point where one day a neutral person would describe me as, "Good".
With gambling, that's often a feasible outcome if someone is both able and willing to put the necessary mental work into it and has the capacity to do so. I can think of no other hobby where so little natural skill is required to have a potentially profitable hobby. I guess that's what it comes down to for me, but then, I've always been a complete cheapskate with respect to everything except dining and tipping, so perhaps that aspect of gambling only appeals to me.
Posted by
Mission146