In a Word Brilliant
I have recently completed a study determining the average loss to Tribal, Commercial Casino and Lottery Gambling that should be coming out in just a few days, and in what might come as a surprise to most people, one of the premier destinations for gambling on the entire planet Earth came in sixth place. I'm talking about a tourist mecca, one of the first names to come out of the mouths of people considering taking a family vacation. A destination staple, if you will. Of course, I mean none other than:
West Virginia
Wait, what?
That's absolutely right, while West Virginia may not actually be a mecca for tourism, (the preceding paragraph was dripping with so much sarcasm that a Sham-Wow wouldn't be sufficient to wipe it off) it garners the sixth-highest amount of gambling losses per resident based on the 2010 Census (though not all money is actually lost by West Virginia residents, of course) at $619.73 per resident.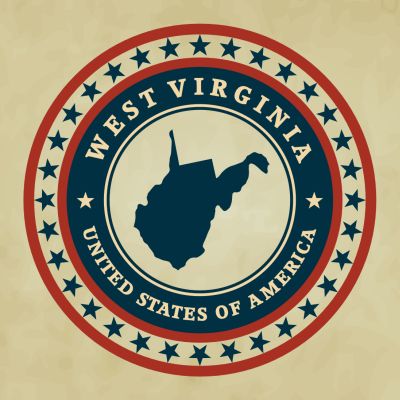 One might be inclined to ask: How does the State with the second-lowest Median Income in 2014, that parenthetically is not exactly the first state that comes to mind for tourism, generate the sixth-highest amount in monies lost via gambling per resident out of the fifty states? Do the residents really have that much disposable income that they are flocking to the casinos in droves to spend their hard earned cash?
The answer is: Absolutely not! The State of West Virginia only has four public casinos along with one Private Resort, the Greenbrier, and the Greenbrier contributes a very small fraction to the gambling revenues of the State.
The next question might be: Are the casinos really that popular?
Answer: The casinos do fairly well, they account for 59.9% of all machine revenues in the state.
Wait, 59.9%, how does that happen?
The answer is Convenience Gambling!
Convenience Gambling is not pretty or flashy. It's not meant to appeal to the discerning gambling connoisseur who would much rather enjoy the beauty of major casino destinations such as The Wynn, The Venetian, or countless others. Hell, Convenience Gambling is really only meant for three types of people:
A.) People who want to gamble on machines, but prefer to avoid the noise of the casinos.
B.) People who like cheap beer, a beer in the State of West Virginia can be had for as little as $1 in many of these locations.
or
C.) Hard-core addicts.
In the State of West Virginia, Convenience Gambling comes in the form of what are known as, 'Slot Parlors,' Limited License VLT (Video Lottery Terminal) locations that are permitted to have five machines for public establishments and ten machines for non-profit private clubs. If you want to know how prevalent these establishments are, then you need simply look at Wheeling Island which had a population of 3,142 in 2010: (Note: The population of Wheeling, of which Wheeling Island is a part, is significantly larger)
Keep in mind that Wheeling Island Hotel-Casino-Racetrack is located on Wheeling Island, but in addition to that are the following slot parlors or bars with five slot machines in them:
Abbey's
Abbey's Parlor II
Geno's
Geno's (There are two Geno's locations)
Lily's
The Parlor Cafe
Ozzie's
The Island Coffee Shop (Also known as Island Hurricane)
Golden Chopsticks
Island Depot (Located in a Convenient Food Mart)
You read that right, Convenience Gambling is so successful that there are ten private businesses who survive and thrive on an Island with a population of 3,142 that also has a casino with Slots, Table Games and (unfortunately) Greyhound Racing.
Similar areas in Wheeling and other cities/towns in West Virginia are much the same. For example, there are four different locations on First Street in Moundsville, WV at which these sorts of establishments can be found. On a street that spans less than one mile, there are four separate gambling locations operated by four separate businesses because, hey, if there were only one, you might be on the wrong side of that mile!
While the non-gambling people out there might be crying, 'What an outrage!' the existence of these establishments would not be possible if they were not giving the people what they want. The people want a place to play Game King machines that have twelve games consisting of five Keno games and seven Slot games and the State of West Virginia is going to give the people those establishments. Not out of benevolence, of course, but out of a desire for tax revenues.
The key to being successful at garnering gambling losses per resident, and for the record, West Virginia has a significantly greater loss/resident than neighboring states Pennsylvania and Ohio despite the fact that both of those border states have more proper Commercial Casinos and/or Racinos, is to be willing to make gambling as convenient as possible for those who want to do it. The fact is that, if there are going to be gambling revenues...and with the rapid expansion of gambling that has been taking place over the last decade, there WILL be gambling revenues...then you need to make sure that your state holds onto as much of that money as possible. In order to do that, you need to have Convenience Gambling.
I've given this matter serious consideration, it's not as though the West Virginia Lottery is arbitrarily opening up locations all over the State to bring gambling to as many people as possible, these are private businesses who each pay substantial taxes to the state for the right to offer these games, and the only conclusion I can come to is that the best way to keep the revenues of people as, 'Close to home,' as possible is to have Convenience Gambling. There is no doubt in my mind that the State of Ohio, for one example, (and it was Governor John Kasich who expanded gambling to allow racinos in the first place) would garner nearly as much, if not more, in gambling loss per resident in the event that they would permit Limited License facilities to have as many (or more) machines than such facilities are allowed in West Virginia. The same can be said for Pennsylvania, too.
I'm not arguing that Convenience Gambling is in the best interest of the casinos, (it absolutely is not) I'm not arguing that it is in the best interest of the players, (though an argument can be made for recreational players who prefer to be away from the noise of the casinos and who are not addicts) I'm not arguing that it is in the best interest of anyone except for the State when it comes to a source of revenue and the individual (often small) businesses who own and operate the establishments. In fact, the best interest of the players would not be being limited to a jurisdictional maximum base return of 95% as is the case in the West Virginia parlors, but the State will continue to do well to take over 50% of that minimum 5% hold on all monies wagered, no doubt about that.
If you are a border state to West Virginia, or to other states that have similar forms of gambling such as Oregon, Montana or others and you would prefer to keep your money in your own state, then it may be time to take a hard look at Convenience Gambling.
Posted by
Mission146