Morris Barney Dalitz, known to his friends as Moe Dalitz, was nicknamed 'Mr. Las Vegas' after building the Desert Inn, the Stardust, Fitzgerald's, the Sunrise Hospital, and the Las Vegas Convention Center.
It pained him when people referred to him as a mobster. While it was true that he began his professional life as a bootlegger during the Prohibition era and that he included as his friends people like Meyer Lansky, Jimmy Hoffa and Bugsy Siegel, he also included Nevada Senators Paul Laxault and Harry Reid as pals.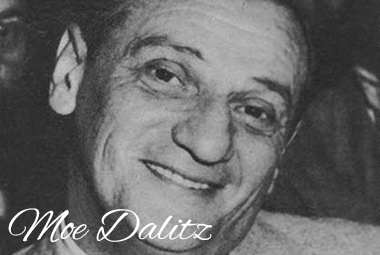 While testifying at a committee hearing conducted by Sen. Estes Kefauver, Dalitz pointed out that he didn't inherit his money and added, 'If you people wouldn't have drunk the booze, I wouldn't have bootlegged it.'
Moe was born in Boston on Christmas Day, 1899. His family owned a laundry and he spent his early years working in the laundry.
It gave him access to meeting Hoffa who used Teamster Pension Funds to build some of the casinos Daliz operated in Las Vegas.
After prohibition was repealed in 1933, Moe went on to opening illegal gambling joints in Steubenville, Ohio and Covington, KY. He operated places like the Pettibone Club, the Mound Club, Jungle Inn, the Beverly Hills Club, and Lookout House.
From there it was an easy move to Las Vegas. Because of his ties with Hoffa, it was easy for him to come up with $1.3 million in cash when Wilbur Clark needed money to finish construction on the Desert Inn.
He temporarily left his gambling casinos during World War 2. He enlisted in the U.S. Army and rose from Private to Second Lieutenant before his honorable discharge.
After Tony Cornero died, Dalitz took over the Stardust Casino. He also built the Sundance Hotel and Casino in downtown Las Vegas, which would be renamed Fitzgerald's.
Along the way, Dalitz married a beauty named Averill. They had a single child, a daughter named Suzanne who later became a staff writer and editor on San Diego Magazine. Today at age 60, she lives with her family in Santa Fe, N.M.
Dalitz always acted the part of a gentleman and was friendly to the politicians and business owners in Nevada. One of his proudest achievements was to build the Las Vegas Convention Center, which he said 'changed Las Vegas from a gambling town into a tourist destination.'
He became close friends with Sen. Paul Laxault, a friend of President Ronald Regan, and contributed tens of thousands of dollars to Laxault's political campaigns.
Moe's other friends included Lew Wasserman, president of MCA; actor George Raft; Sen. Harry Reid; Nevada Sen. Pat McCarran; Barbara Walters; Suzanne Summers; Wayne Newton; Buddy Hackett; and Frank Sinatra.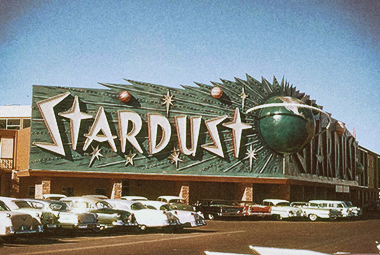 One of his favorite pasttimes was to drive his RollsRoyce to Mt. Charleston to have lunch or dinner at the Mt. Charleston Inn.
Dalitz invested in many profitable ventures including steel companies, ice cream stores and even the Chicago and Rock Island Railroad.
Twice he ran into trouble with the law when he was indicted for bootlegging and income tax evasion. He beat both charges.
When the University of Las Vegas constructed a building, it had no money for the furniture. Dalitz paid for the furniture and insisted on no publicity.
In 1976, the American Cancer Research Center and Hospital named him Humanitarian of the Year. Six years later, the Anti-Defamation League of B'nai B'rth presented him with the Torch of Liberty Award.
Moe once told his daughter, 'I'm no angel. But I've always walked between the raindrops. I haven't always done the legal thing, but I hope I have always done the right thing.'
After her father's death at age 89 of congestive heart failure and liver disease, Suzanne contributed some of Siegel's possessions to the Mob Museum in Las Vegas.
She defended her father's life, insisting he was much more than a mobster. She said he was a humanitarian and a builder and that his achievements stand for themselves.
___________________________________________________________________________________________________________________________
If you enjoyed Geno's story you can find many more here.